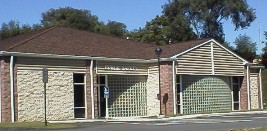 Penn Township Police Department
Chief John Otto
Directions: From Route 130, the police building is located just off Sandy Hill Road past the Amex Building on the right side.
The office phone number is 724-863-1119 (remember it easily by thinking 911 backwards!!) Of course in all emergencies you should call 911 FIRST.
If you have any questions or concerns about police matters, you can contact Chief of Police John Otto, at the office or by e-mail. His direct line is 724-863-9113 or his e-mail address is
Other important police e-mail addresses are:
Official Police Website:
www.penntownshippolice.org
Email: Police Department